Recruitment companies like CK QLS help hundreds of job seekers every year find the roles they have always dreamed of. Recruiters can put your CV in front of some of the world's most innovative companies, simplify your job search and provide careers advice, but it can sometimes be tricky to know how to work with them effectively.
We're here to show you that working with a specialist agency is usually a straightforward, fruitful experience. Here are our tips on how to get a job through one like us.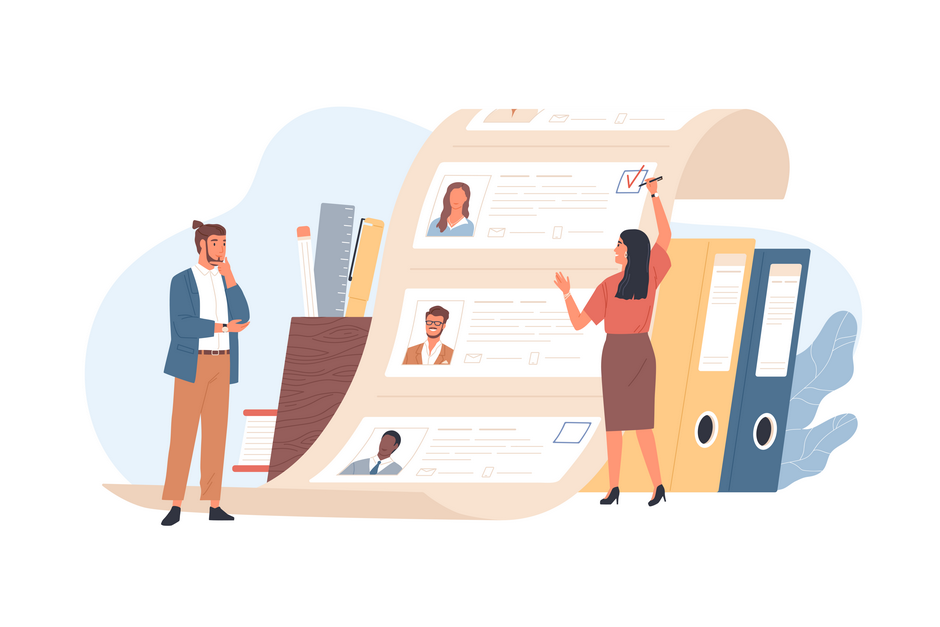 Firstly, think about what you want to do
It's important to have a clear idea about what job you are after.
What previous positions have you enjoyed or not enjoyed? Where are your skills put to best use? Do you want to take on a completely new challenge?
If you are unsure about what you want to do, you may find it helpful to research the types of roles that interest you. You can look at job adverts online, speak to people already working in industry or even ask your recruiter for some guidance.
Take a look at our 'day in the life' articles here to find out what jobs in science, clinical and technical fields entail.
Get your CV and cover letter noticed
Recruiters can receive hundreds of applications for each job they advertise, which means they don't have long to spend reading through each one.
In order to make sure your application gets noticed, it is important to make it stand out through the use of buzzwords. For example, if a vacancy requires you to have experience with HPLC, PCR or ELISA techniques, ensure these are clearly stated within your CV. Similarly, if a job advert indicates that the ideal candidate must have good understanding of GMP, IE and ISO requirements, you should include these keywords, as recruiters will be looking for them. It is a good idea to tailor your application to each role you apply for so it is always relevant.
Having a comprehensive CV means that your consultant can pitch you more effectively to a client and enhance your chances of getting the job with them.
In need of a little more guidance? Read our article on how to write an effective CV here, or download our CV template here.
Give your recruiter as much information as possible
We want to help you find the job you've always dreamed of, and to do that we need you to give us as much information as possible about what you are looking for. We are more likely to find you a role quickly if you're able to let us know things like:
The types and levels of roles you would consider, as well as the ones you wouldn't
Locations you would consider working (and whether you could relocate)
The salary or rate ranges you have in mind
Whether you are looking for permanent or temporary jobs, or both
The types of companies you would like to work for
Download a full list of information to give to your consultant here.
Ask for specific interview advice
Recruitment agencies like us have gained the trust of the companies we work with, which means they value our judgement and we have negotiation power to leverage your chances of getting the job. It also means that we have insider knowledge about interview processes and can provide you with tips and guidance on questions you might be asked by an employer.
Get in touch with your consultant to find out how the interview process works at the company you have applied to, and how they would recommend approaching each stage. They can help you prep beforehand and give specific suggestions on making the most of the experience, as well as provide some reassurance to calm your nerves. Or, you can find more interview advice here.
If you are unsuccessful after the interview, your consultant can ask the client for feedback about your performance and areas to improve on for the future.
Make regular contact with us, and be honest
Recruiters speak to lots of candidates every week and sometimes may not have job updates for you personally – but they do want to hear from you. Staying in regular contact with your consultant and answering their calls or emails is an effective way to ensure a good relationship with them, and can make all the difference later down the line should you need to job hunt again.
Also, if things change and you decide you no longer want to be considered for a job you have been put forward for, just let us know. Changing your mind isn't a problem and we know that not every role you initially apply for will turn out to be suitable, but being honest and keeping us up to date means we can match you to up with a better opportunity instead.
Read our top tips for an effective CV