Working in Switzerland offers a number of benefits, including excellent quality of life, so it's no surprise it's so popular…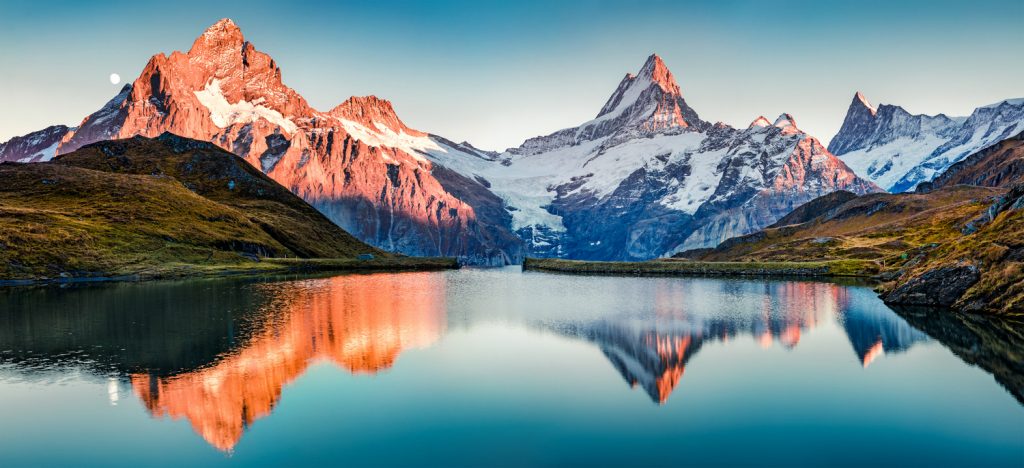 Interested in whether it could be right for you? Here are our top 12 benefits.
High salaries. Salaries are considered high compared to most other countries globally, in fact, they are ranked the third highest out of all member countries in the Economic Cooperation and Development (OECD). Yes, the cost of living is high but according to Swiss contractors, the wages still enable more people to save compared to other countries.

Low taxes. You will need to pay both federal and cantonal tax in Switzerland, although the canton is responsible for collecting tax. Tax rates vary between cantons however it is said that these rates are much lower than it's neighbors such as Germany.

Quality of life. Swiss cities are believed to provide the best quality of life in the world. In fact, Switzerland is home to two cities ranked second and eighth highest quality of life in the world, Zurich and Geneva.

A good work-life balance. Not only is the average working week 35.2 hours a week according to the OECD compared with 36.4 hours in Britain, 38 in Spain, 42.1 in Greece and 48.9 in Turkey. But it seems the adherence to "sacred" lunchbreaks, the culture of part-time work and the high salaries are also things that contribute to a good work-life balance.

An active outdoor culture. Easy access to beautiful lakes, biking trails and walking routes in the mountains makes an outdoors lifestyle accessible for all. Most cities are one / two hours drive to the mountains,  so you can simply take to the slopes and ski for a weekend or even a day. One contract worker said that most people he knew had at least two outdoor hobbies.

Contract job market. Switzerland's contract job market is more flexible than many of its neighboring countries. With lots of contracting opportunities which present higher rates and lower personal income tax rates.

Decent holiday entitlement. When contracting through a Swiss recruitment company such as CK QLS, you are entitled to at least 20 days annual leave per year, on top of public holidays.

Accident insurance. If you are contracted for eight hours or more, your employer will pay your accident insurance, meaning in the event of an accident, inside or outside of work, then your medical costs will be covered. If you are unable to work due to this accident, then you are entitled to up to 80% of your pay.

Excellent public transport. Public transport is efficient, clean, modern and extensive.

Beautiful scenery. The home of the Matterhorn, Switzerland has mountains, lush green valleys, plentiful parks, lakes, and the world's best ski regions. These make the commute to work a little easier.

Healthcare. Switzerland is renowned for its healthcare system, Santésuisse, with appointment waiting times among the lowest in the world

Longer living. The average life expectancy is 82.8, putting it 10th in the world.