Each month, we survey the trends in the blockchain job market in different parts of the world that CK recruits for. This monthly update provides a simple measure of market conditions based on vacancy numbers.
During the last 12 months we have seen a fluctuation in job numbers as a result of the Covid-19 pandemic and subsequent lockdown restrictions in Switzerland. There are now 87% more jobs postings than the market's lowest point in September, suggesting that things are heading in the right direction.
Take a look at the report below.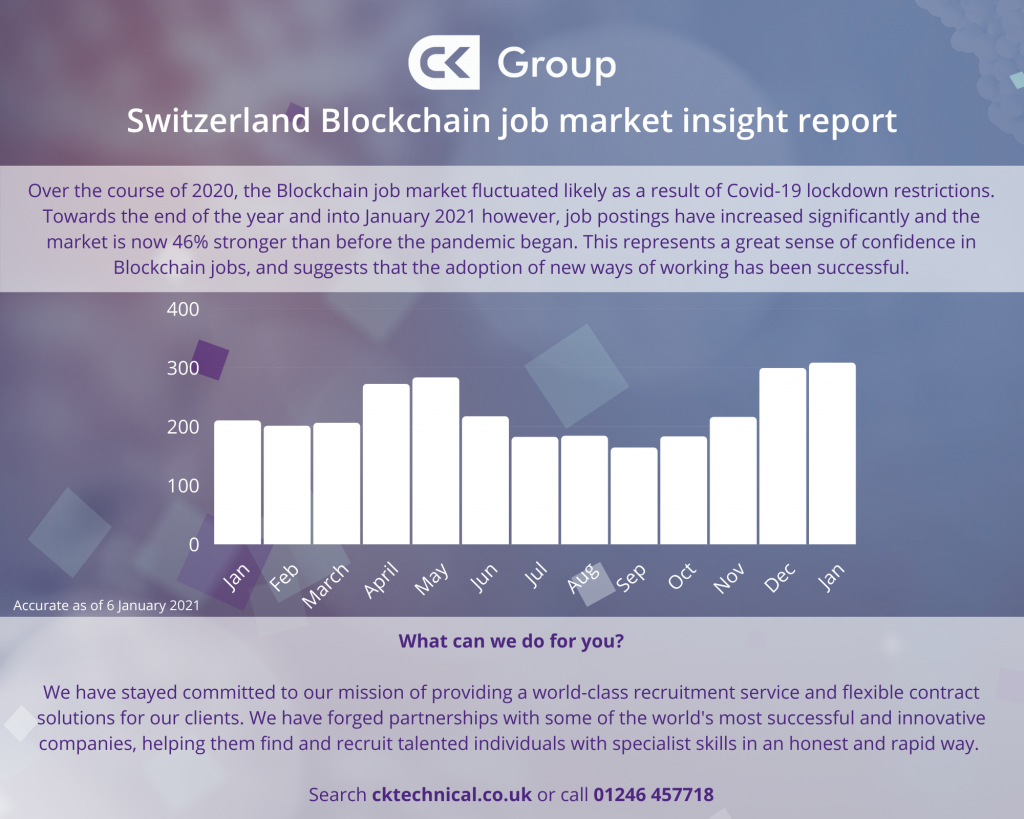 The data captured in this report is based on the number of Blockchain vacancies advertised on LinkedIn on the first working Monday of each month, and therefore does not give a full representation of the job market. It does, however, represent a snapshot in time to indicate general market sentiment.
Download our brochure below to find out how we can help with your Blockchain recruitment needs in 2021.